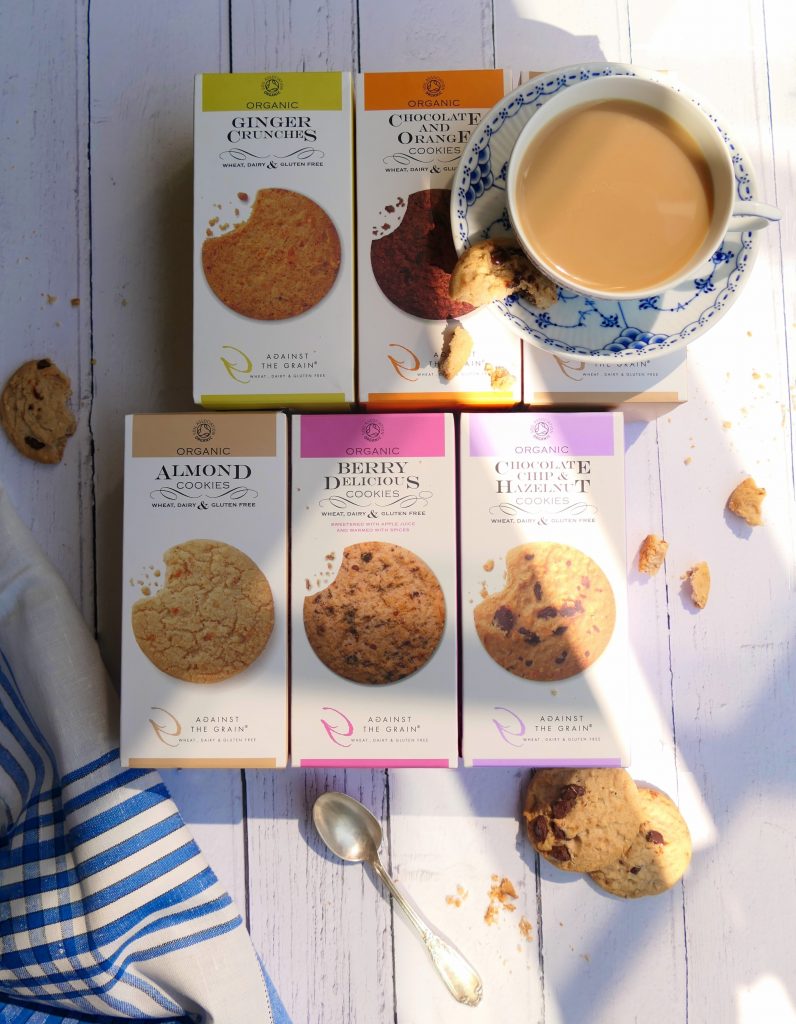 About
We believe passionately in Against the Grain – our values and the philosophy of our company have delivered our biscuits into some of the most prestigious specialist food outlets across the UK and Europe. We are proud of our loyal customer-base and feel privileged that you have joined us in saying 'No' to additives and 'Yes' to fabulous 'free-from' food that is good for everyone, any time.
Against the Grain is changing. We have always been fiercely proud of our world-famous wheat, dairy and gluten-free cookies but we thought, why should we have all the fun, why don't we go a step further?
A pioneer of gluten free Against the Grain founder, Lisa has been creating tasty free from recipes for over 20 years. With a strong background in recipe development, she is now going back to what she loves best and has launched this brand-new site to help you to create delicious teatime treats that the whole family can enjoy.
For 2 decades we have produced wheat, dairy and gluten free biscuits. Now Lisa is also keen to share her other favourite recipe ranges which include savoury, sugar-free and 100% grain free recipes too.
So, if you would like to bake our award-winning biscuits from the comfort of your own home, take a look.
Same great bake the difference is, you make. . .
Your results will be an instant hit in your home and with our guidance, you will achieve the same great taste with an easy-to-follow guide to bake our most popular products.
We are excited to show you exactly how we make them using simple steps that you can follow. Our biscuit bakes will take you from oven to "love 'em!"