Prep time 20 mins. Cooking time 25 mins
Makes approx 16 cookies
80g  Sugar
70g  Chilled Vegan butter
100g  Gluten free plain flour*
40g  Rice flour*
80g  Ground almonds
1tsp Almond extract
35 ml Water
*Our preference is Doves farm flours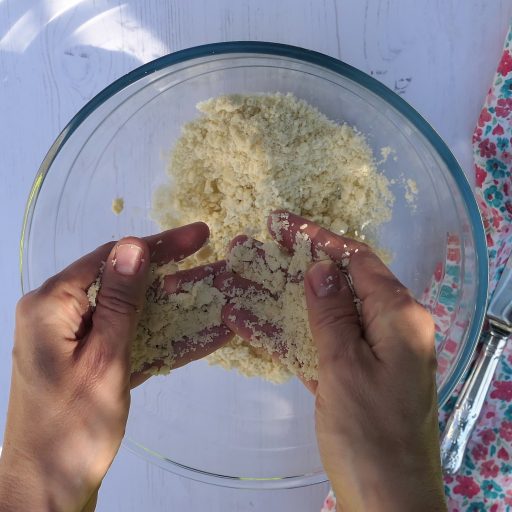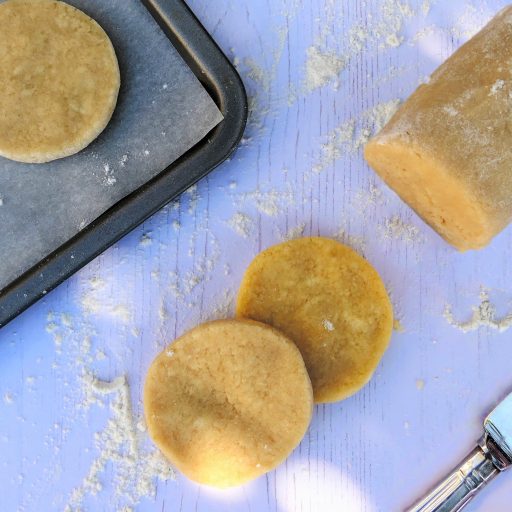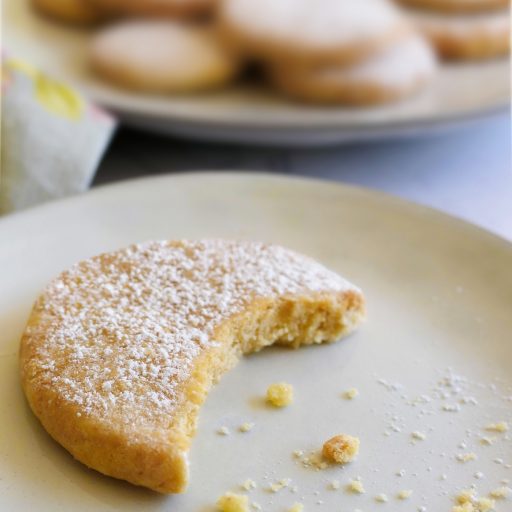 Method
Preheat the oven 150°c/300°F/Gas Mark 2.
Rub the flours and fat (cut into small pieces) together with your fingertips until you have a crumb consistency as in image 1.
Add the sugar and ground almonds to the flour and fat and mix gently together.
Mix the almond extract with the water, add to the cookie mixture and gently mix with a fork until the liquid is evenly distributed. Using your hands bring the dough together. Don't over mix, work gently for light and crumbly cookies.
Start forming the dough into a cylinder shape in the bowl.
Put the dough on to baking paper with a little flour and shape into a neat and even cylinder, rolling in between the paper. Cut cookies approximately 1 cm thick and pop onto a lined baking sheet and flatten out further using the back of a spoon to about half a cm in thickness.
Bake for approx. 20-25 mins.
Once out of the oven, leave the cookies on the baking tray for 5 mins before then placing on a wire rack to cool.
Dust with either caster sugar whilst still warm or with icing sugar when cool. Store in an airtight tin.
Light and crumbly, these cookies were another best seller in our range.