Prep 20 mins. Baking 30 mins.
Makes 6 large Cupcakes
3tbsp Milled golden linseed & 6tbsp water
100g Caster Sugar
100g Plant based butter
200g Gluten Free Self Raising Flour*
1tsp  Gluten free baking powder
100ml Plant based milk
1 tsp Vanilla extract
Topping
250ml Plant based whipping cream or coconut cream
   1tbs Icing sugar
Fresh Berries (e.g blackberries,raspberries, blueberries )
Filling
150g Berry Jam (e.g Blackberry, Raspberry )
*Our preference is Doves Farm Flours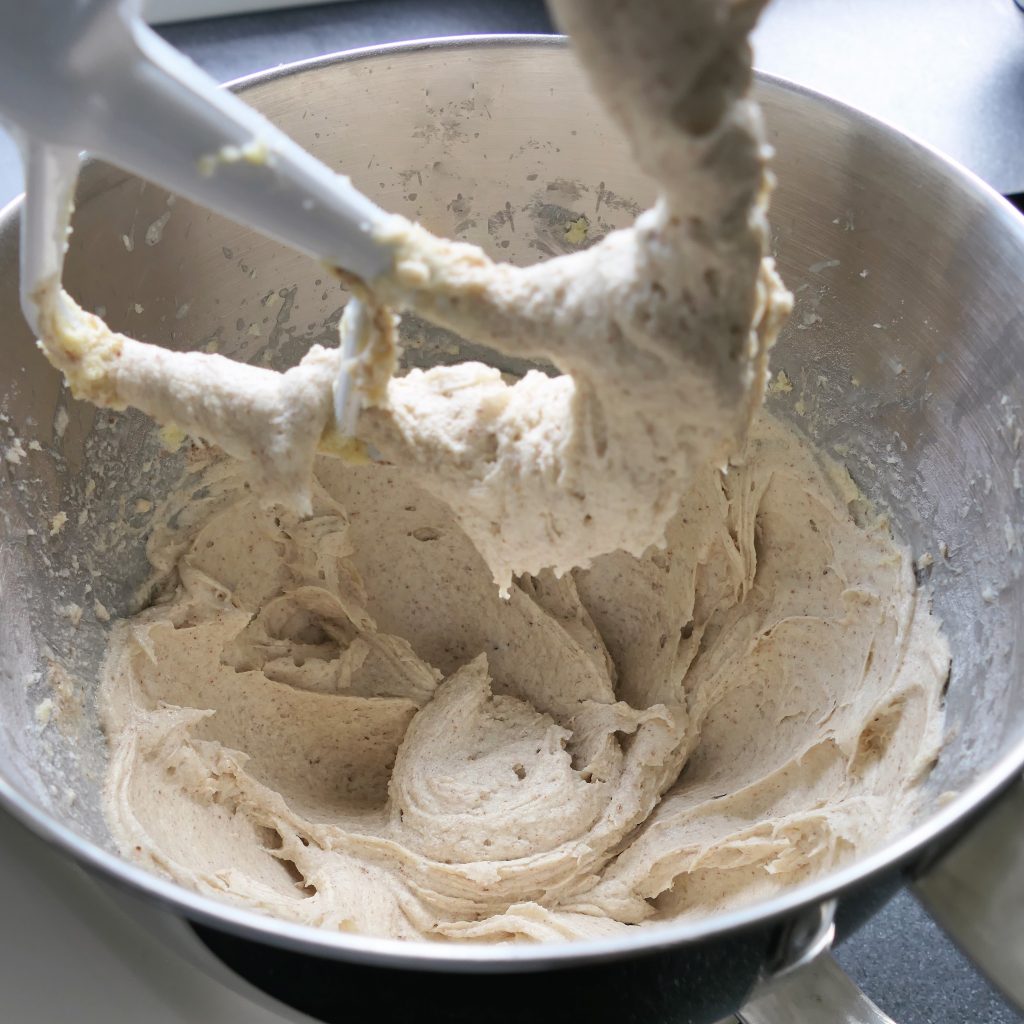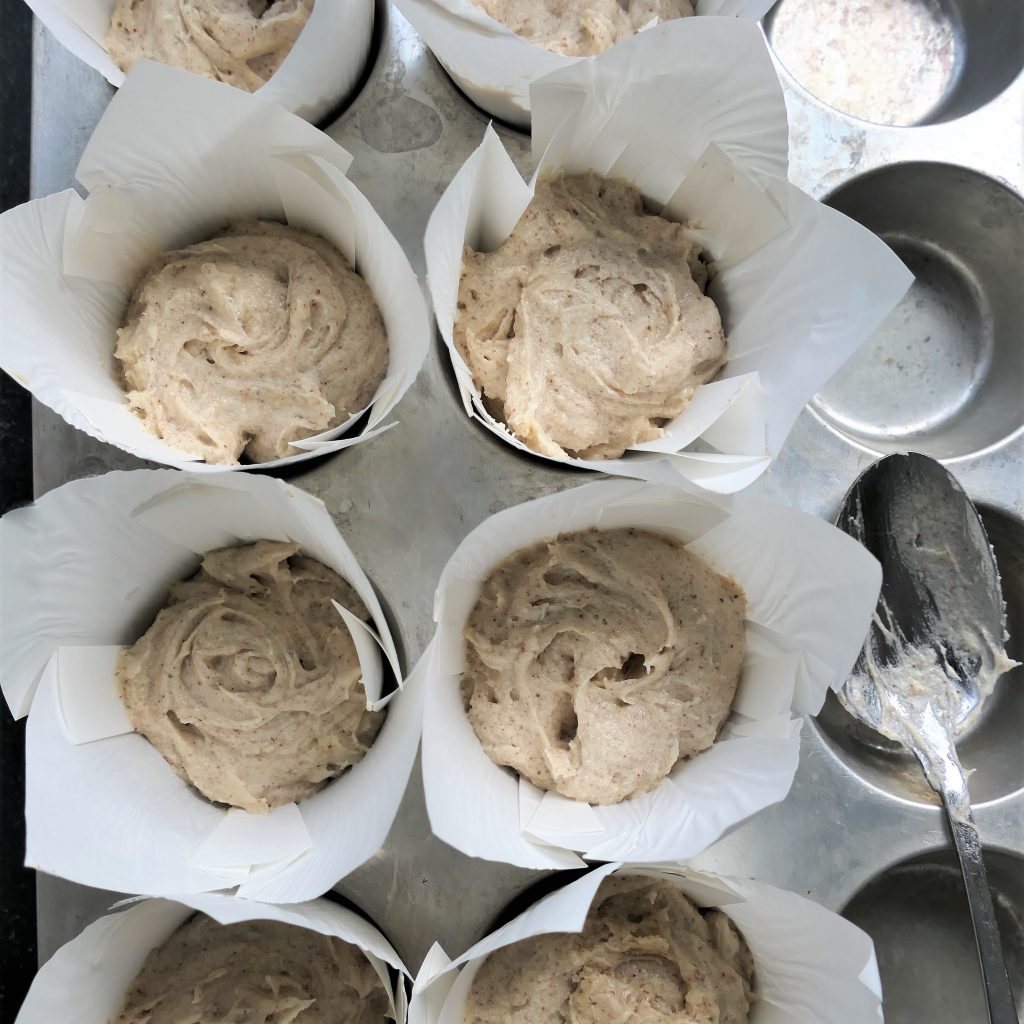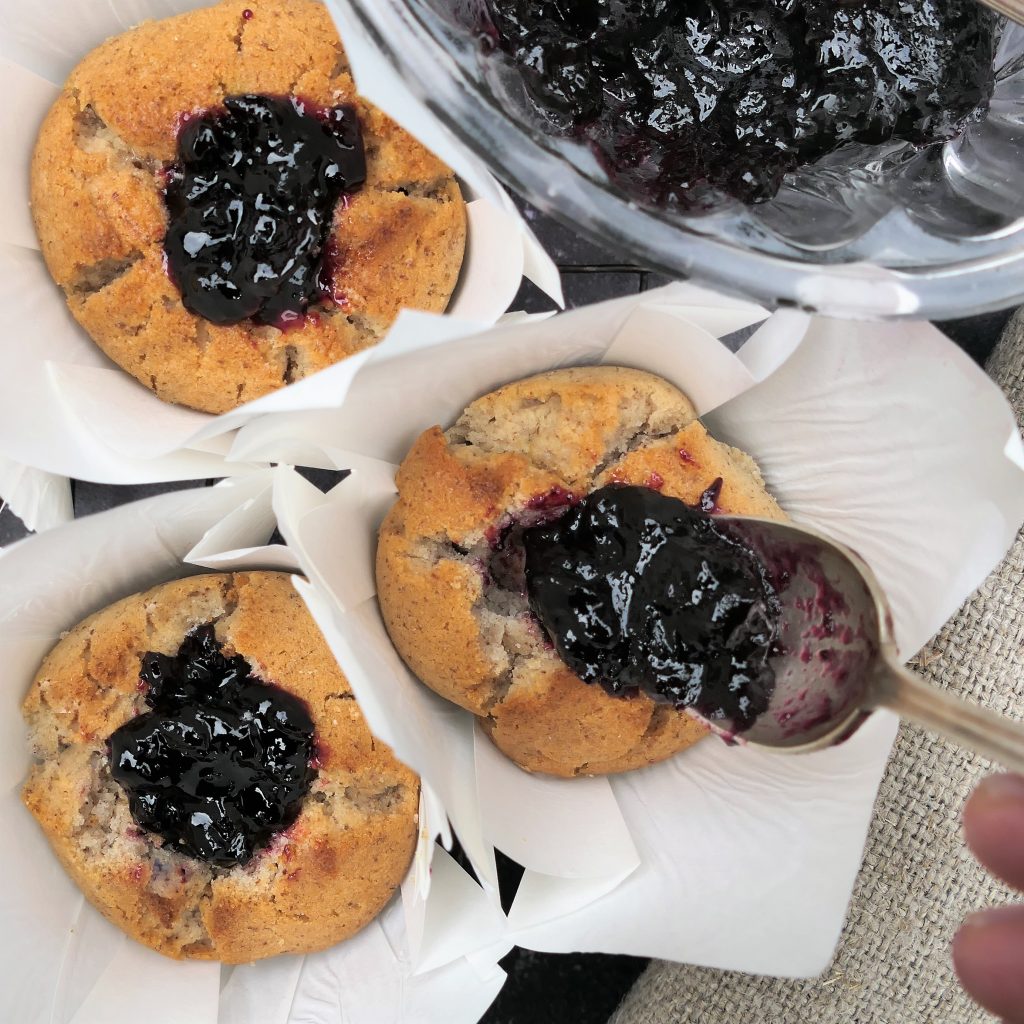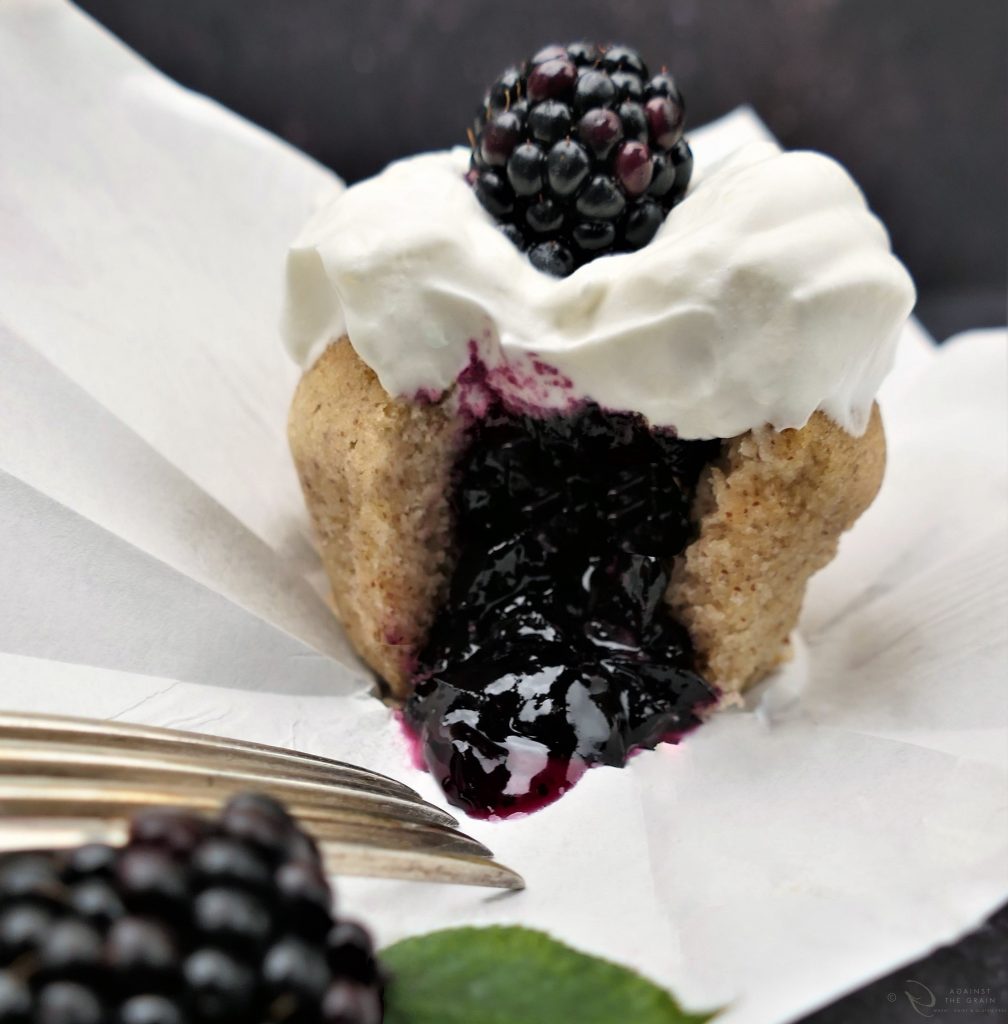 Method
Preheat the oven to 180°c/350°F/Gas Mark 4.
In a small bowl, add the milled linseed and water. Mix well and set a side for 10 minutes.
In a large bowl, using a mixer/hand mixer, cream (beat) the fat and sugar. Add the flaxseed paste and vanilla extract and mix again. Sieve in the flour and baking powder and add the plant based milk. Slowly beat until well combined. Mix on faster speed until the cake batter is light and creamy.
Divide the mixture into 6 cupcake cases and bake (middle shelf of oven) for 25-30 minutes. Cool on wire rack.
Once cool, scoop out a hole in the centre of each cupcake and fill with jam.
In a separate bowl, sift the icing sugar and add cream, whip to a stiff peak.
Decorate cupcakes with cream and garnish with fresh berries.
*Store (plain) cupcakes in an airtight tin for up to 24 hours and decorate just before serving*
Plant based gluten free cup cakes, a delicious        afternoon treat for the whole family.