Mushroom,Thyme
and Chestnut Soup
Total prep and cooking time 60 minutes

Serves 6
700g Mushrooms (eg., chestnut mushrooms), cleaned and thickly sliced
100g Pre-cooked, vacuum packed chestnuts,chopped
2 Cloves of garlic, finely minced
1 Large onion, finely chopped
3 tbs Mild Olive oil
1 Litre of vegetable stock (2 stock cubes) plus 500ml of hot water
2 tbs Chopped fresh thyme, plus 6 sprigs
4 tbs Tahini
2tbs Coconut aminos
200ml Potato milk
or preferred plant-based milk for savoury cooking
Topping
250g Mushrooms (e.g., Chanterelles and chestnut mushrooms) cleaned and thinly sliced
40g Plant-based butter
  1 Clove of garlic finely minced
Salt to taste
1 tbs Fresh thyme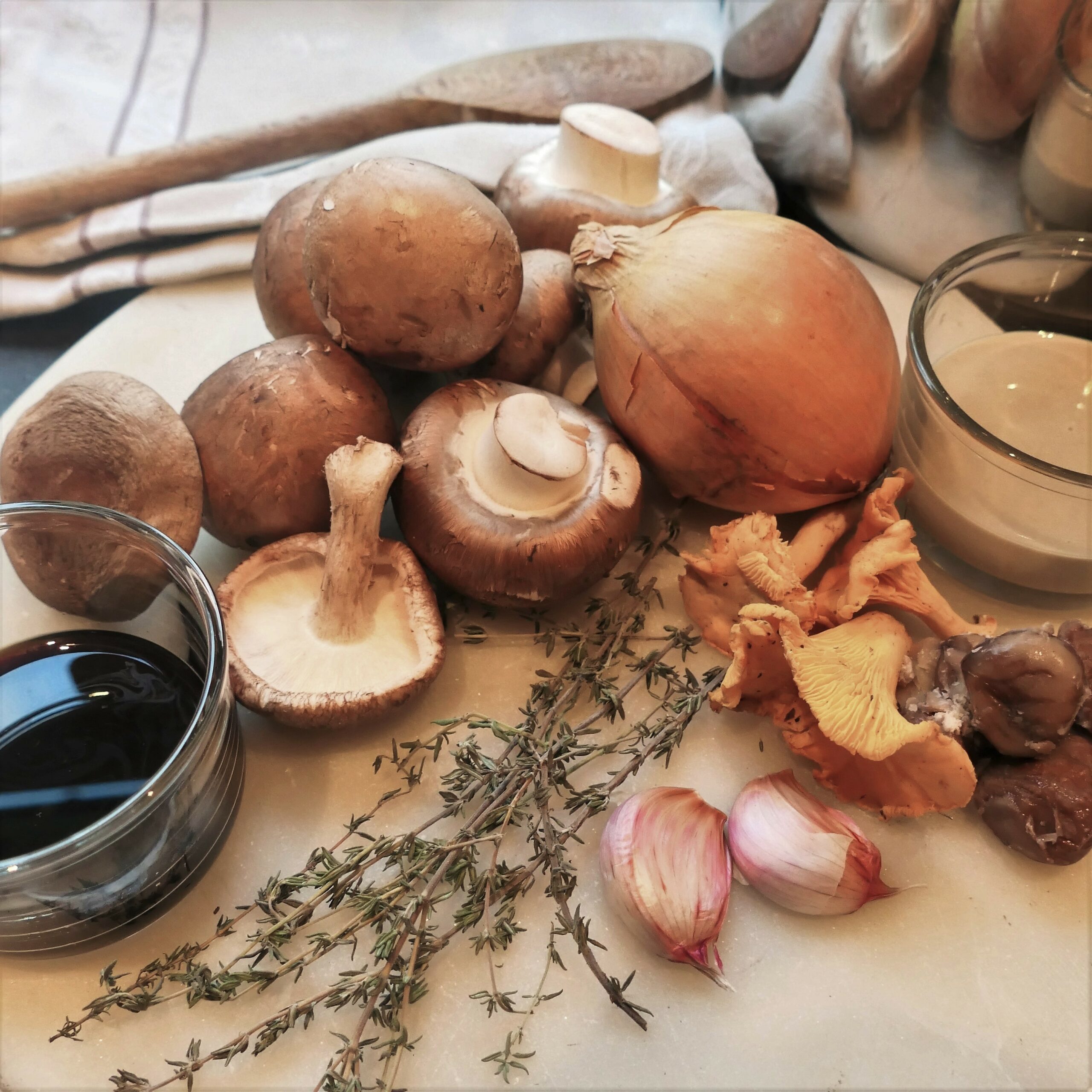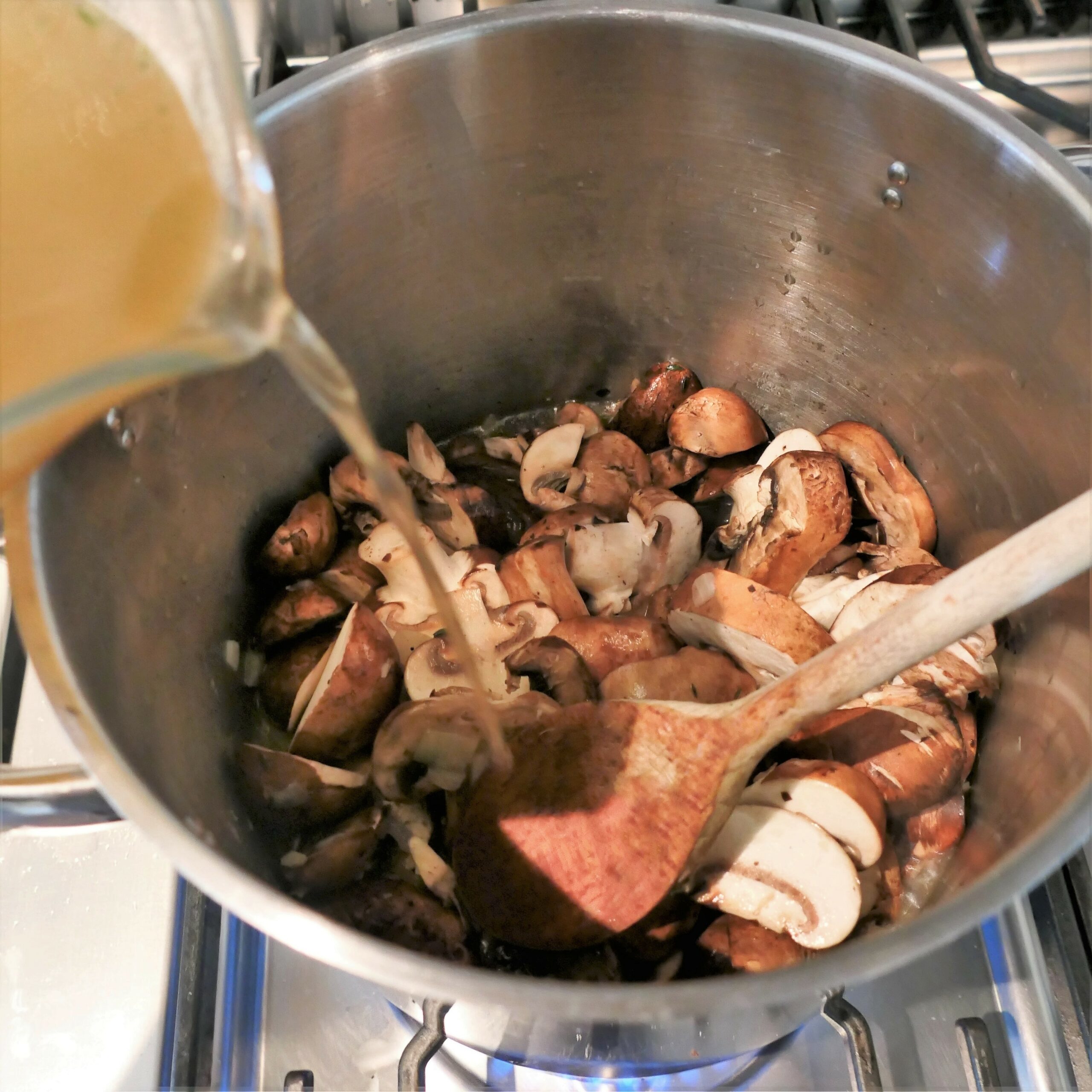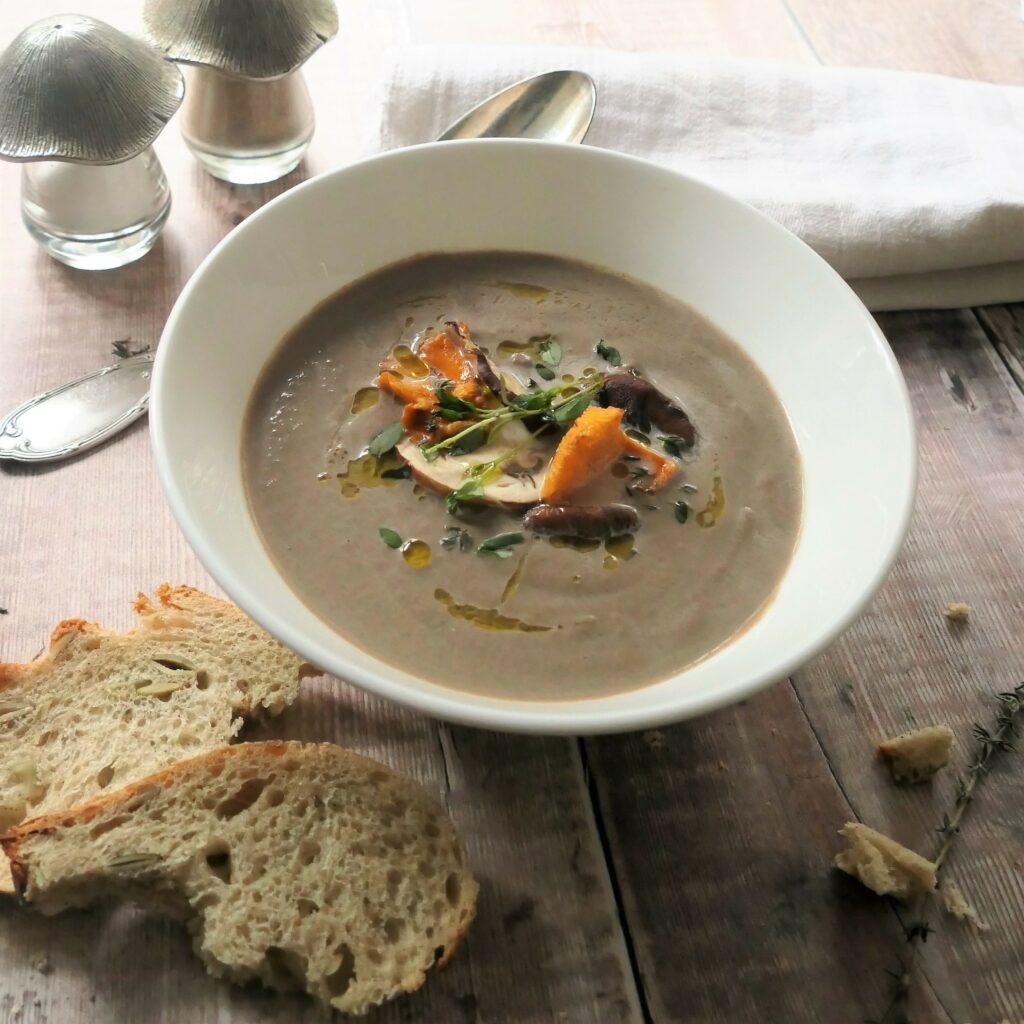 Method
In a saucepan, bring to the boil the potato milk and 6 sprigs of thyme, set aside.
In a large pan heat 3 tbs of oil and add the chopped onion. Fry on low heat for 5 minutes and then add the chopped garlic, 2tbs of thyme and chopped chestnuts, cook further until the onion is a soft and translucent.
Add the mushrooms, 2 tbs of coconut aminos and 1 litre of vegetable stock, plus 500ml of extra hot water.
Bring to the boil, then turning the heat down, with the lid on, gently simmer for 30 minutes.
Meanwhile, prepare (clean, slice) the mushrooms for the topping .
After 30 minutes, pour the soup (in two batches) in to a blender. Strain the potato milk discarding the sprigs of thyme and add it to the soup in the blender together with the tahini. Blend for at least 60 seconds for a "creamy"smooth soup. Transfer back to the pan and stir well.
Sauté the mushrooms in the plant-based butter with salt,finely chopped garlic and thyme until tender and cooked.
Serve soup topped with sautéed mushrooms and a drizzle of olive oil.
A warming,healthy soup, perfect on a chilly autumn day.Tasty,plant-based and dairy free.