800ml Barista Plant-based milk
120g Tinned Pumpkin
6 Cloves
4 Cardamom
1 stick of Cinnamon
A good pinch of fresh Nutmeg
4 tsps Stevia *
    4 tsps of loose leaf Black Tea or 2 tea bags
   Topping
    Plant based whipping cream
1tsp Stevia*, Ground Cinnamon
*Our preference is Natvia Stevia Sweetener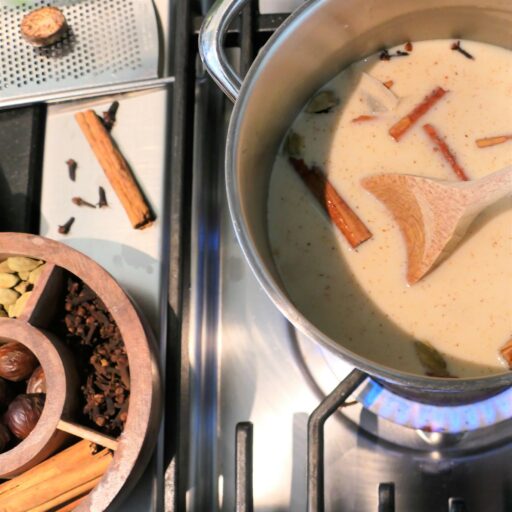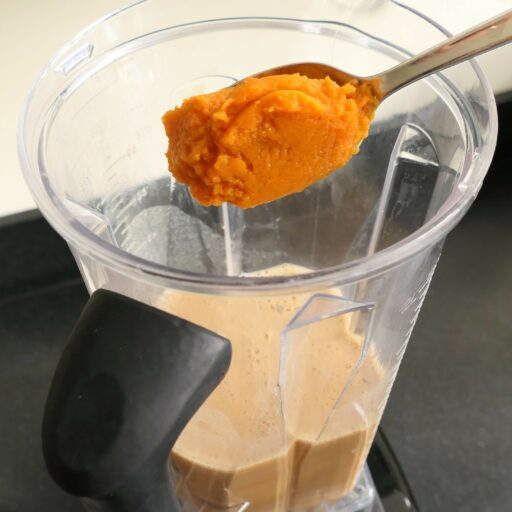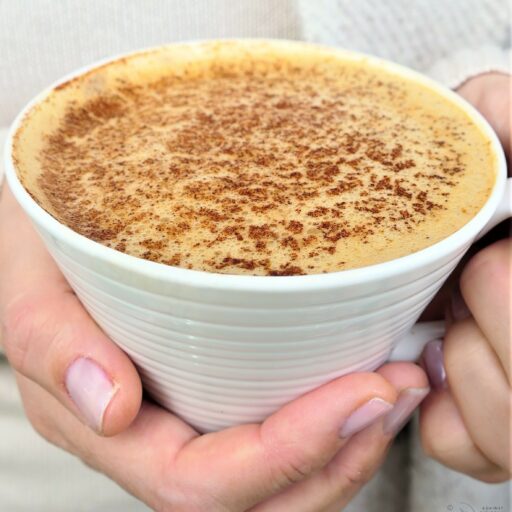 Method
In a pan add the non-dairy barista milk, tea, stevia, and cloves.
Break the cinnamon stick in half and the cardamon pods so they open and add to the pan.
Slowly bring to a simmer for approx. 5 minutes, stirring occasionally and then bring just up to the boil and remove from heat.
Taking care with the hot liquid pour through a sieve straight into a blender to remove the spices and tea.
Add the pumpkin puree.
Whizz in blender for approx. 30-40 seconds.
Pour into each cup using the back of a spoon to keep the froth in the blender and then add some froth on top to serve.
Either dust with cinnamon and or nutmeg and serve immediately or for an extra treat add some plant-based whipping cream sweetened with stevia on top before serving.
Recipe based on 200ml per cup, double up for larger cups/mugs.
A warming healthy treat for those chilly autumn days