Prep 20 mins. Baking Time 30 mins
Serves 6
70g Unsalted plant based butter
60g Coconut sugar
150g Gluten free self-raising flour*
150g Medjool dates chopped
140ml boiling water
2tsps Instant coffee
1tsp Vanilla extract
3 tbs Milled flaxseed & 6 tbsp's water
3tbs Pomegranate molasses
1tsp Bicarbonate of soda
Zest 1 lemon
Sticky Toffee Pudding Sauce
40g Plant based unsalted butter
40g Coconut sugar
1tbs Date syrup
1tbs Pomegranate molasses
1tsp Vanilla extract
3 tbs of plant based cream
*Our preference is Doves Farm flour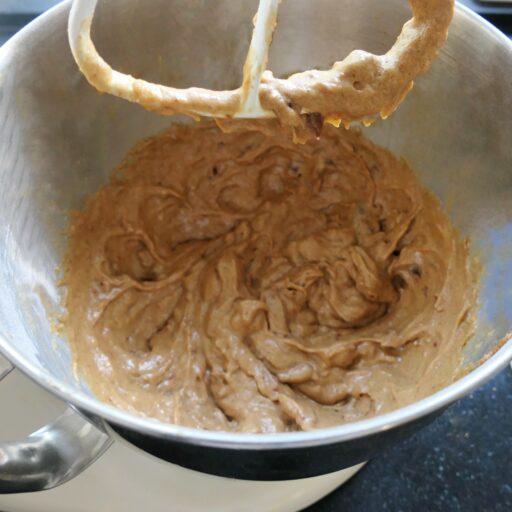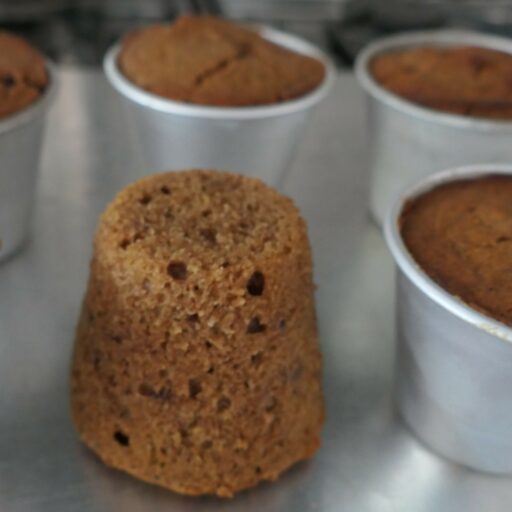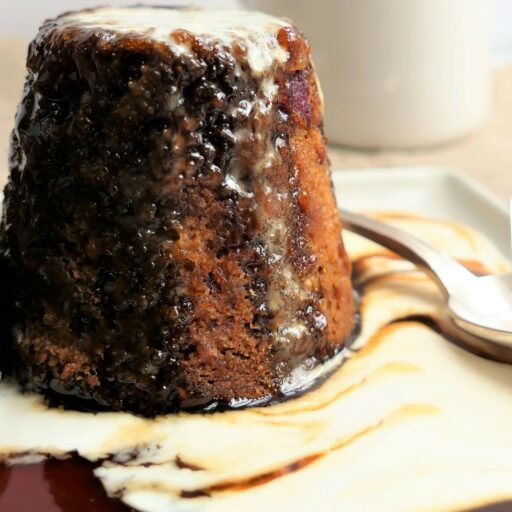 Method
Preheat the oven to 180°c/350°F/Gas Mark 4.
Mix the milled flaxseed with water and set a side (for at least 10 mins).
In another bowl, together with 140 ml of boiling water add the instant coffee, vanilla extract and pomegranate molasses. Mix well, add the chopped dates and set aside.
Cream the plant based butter and coconut sugar together and then add the flour, bicarbonate of soda, lemon zest, flaxseed paste,chopped dates (including the liquid) and mix well.
Pour the pudding mixture in to well greased individual mini pudding basins moulds(30ml) and place on a baking tray. Bake in the oven for 25-30 mins.
For the sauce, melt the plant based butter in a pan over a low heat, add the date syrup, pomegranate molasses, vanilla extract and coconut sugar and stir constantly until the sugar has dissolved and all is combined, then add the plant based cream stirring well then remove from the heat.
Turn out the puddings from the moulds, Serve with sauce and plant-based cream and or plant based ice cream.
A delicious dairy and gluten free Sticky Toffee Pudding with citrus zest and pomegranate molasses to brighten the taste of this favourite classic dessert.